Just last night I decided to play again Doom 3 and its new MODs after few years (I am bored by other shooters).
I upgraded my PC a lot since I last played Doom 3 so my specs now are:
CPU: q6600 @ 2.4
GPU NVIDIA 8800 GMX (764G DDRAM3)
Creative X-Fi
4G RAM
Windows 7 x64
NVIDIA drivers 196.21 x64
I have problems running doom 3 at custom resolution 1600 x 1050.
I checked this forum for similar problems before posting but found nothing that resembles my problem.
I set in my config file:
seta r_customHeight "1050"
seta r_customWidth "1600"
seta r_fullscreen "1"
seta r_mode "-1"
seta r_aspectRatio "2" (for 16:10)
But this is what I get :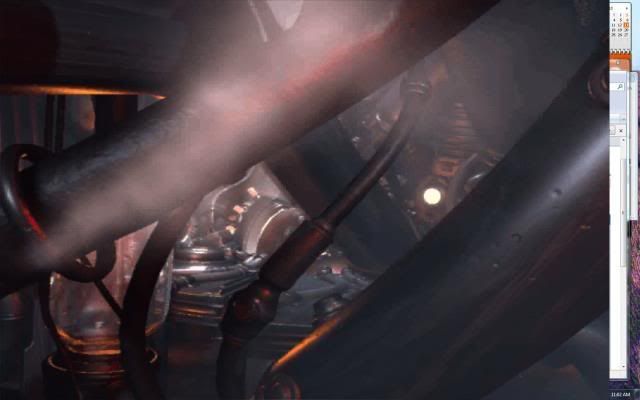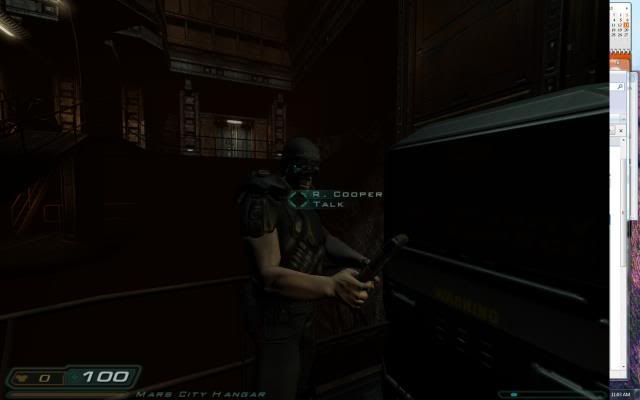 as you can see the game is full screen but doesn't fill all my monitor, the part on the right shows my desktop. I tried some combination of variables but nothing seems to fix this problem.
Anyone kindly knows what am I doing wrong?
Thanks a lot !